Start text
Tourist Sites in Mitaka
Here are some popular tourist sites in the city.
Inokashira Onshi Park
 Opened in 1917, Inokashira Onshi Park was Japan's first suburban park, and continues to serve as an oasis for local residents. The area near Inokashira Pond is rich in natural greenery. A famous spot for viewing cherry blossoms, it is also ideal for bird watching. The park has served as the setting for many novels, movies and TV dramas. It has a boating area, outdoor stage, teashop, athletic area, tennis courts and a baseball field. Inokashira Nature Garden, which is located next to the park, has a zoo, aquatic life park, and a sculpture museum. The park covers an area of about 430,000 square meters.
Location: Inokashira 4-chome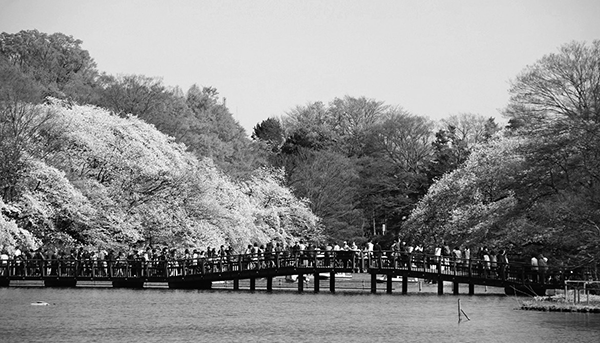 Ghibli Museum, Mitaka(Mitaka Municipal Animation Museum)
 This art museum was opened as a city facility in Inokashira Onshi West Park. Director Hayao Miyazaki of Studio Ghibli, famous for such cinematic works as My Neighbor Totoro and Princess Mononoke, was involved in the planning and establishment of this museum as a producer. The museum has exhibits on animation—mainly works of Studio Ghibli—and there are screenings of original works as well. (Tickets are sold on a reservation basis. The Mitaka City Tourism Association Office has special tickets for sale to Mitaka City residents and neighboring city residents.) There is a community bus line from Mitaka Station.
Address: 1-83, Shimorenjaku 1-chome
Tel: 0570-05-5777 See Page Cultural Facilities for more information on ticket sales.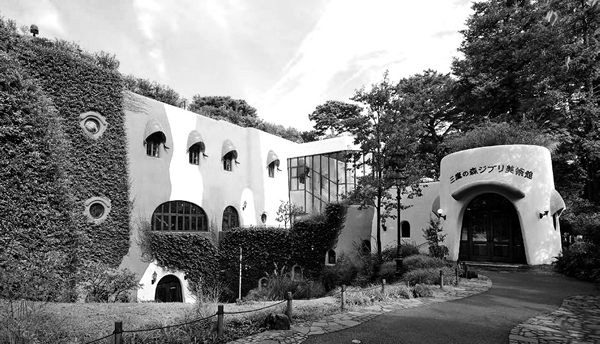 NAOJ
 The National Astronomical Observatory of Japan (NAOJ)'s Mitaka Campus, which is the main facility for astronomical research in Japan, has the latest research facilities as well as various observation facilities built from the Taisho Era through the early Showa Era. The campus also has historical buildings, such as Einstein Tower, and exhibition rooms that are open to the public except during the year-end/New Year holidays. In addition, there are special openings of facilities and stargazing parties (reservations required).
Address: 21-1, Osawa 2-chome
Hours: 10:00 a.m. to 5:00 p.m. (admission until 4:30 p.m.)
Note: Please be sure to register at the main gate.
Tel: 0422-34-3688