Start text
Parks
Mitaka Central Park for Disaster Prevention
37-1, Shinkawa 6-chome
 Located next to Genki Creation Plaza, this gently hilly park has three main sections: West Plaza, Japan Radio Central Plaza, and East Plaza. The plazas have play equipment for children, and the park's outer path is perfect for jogging or walking. In a disaster, the park serves as a temporary evacuation site.
Inokashira Onshi Park
Nogawa Park
Osawa 6-chome
 Spring waters from Kokubunji-gaisen (cliff line) flow into the Nogawa River, which runs through Nogawa Park, giving it a natural environment full of wild birds, insects, and grass and trees. You can relax to the fullest on its spacious lawn and in the park's plaza, Wanpaku Plaza, and play on its athletic grounds. The park also includes a barbecue area, tennis courts, gateball grounds and a nature observation center. Nogawa Park covers about 403,000 square meters.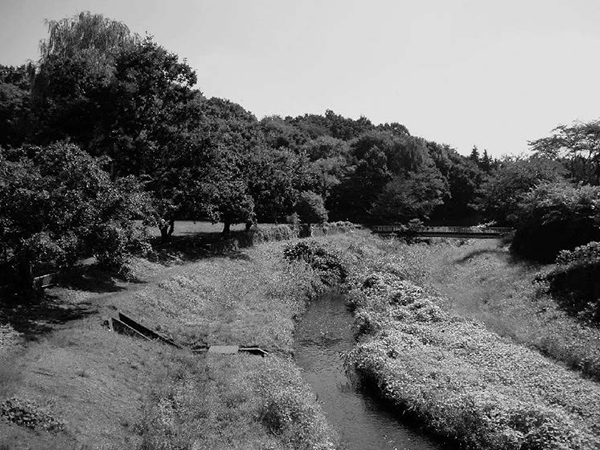 Mure-no Sato Park
7, Mure 3-chome
 Located on the plateau in the city, this park has a Japanese apricot orchard, bamboo forest and chestnut tree orchard, and serves as a nature park that is like a farmer's yard with such life as moss and butterbur sprouts. This park is the main greenery spot on the plateau where nature remains amid urbanization.
Maruike-no Sato Park
1, Shinkawa 5-chome
 Mitaka City is making progress with the Maruike-no Sato project. In the center of Maruike-no-Sato is the renewed Maruike Pond, which once had abundantly flowing water springs, the source of the Senkawa River.
Osawa-no Sato Park
17, Osawa 2-chome
 With a constructed wooden road, this park has a rice field and firefly habitat made from water springs. Visitors can also enjoy a nature observation course that continues through forests on a preservation public facility for cliffside ancient tombs and the clifftop Citizens' Farm. Along the riverbank is the Shinguruma waterwheel which was constructed in the Edo Era.